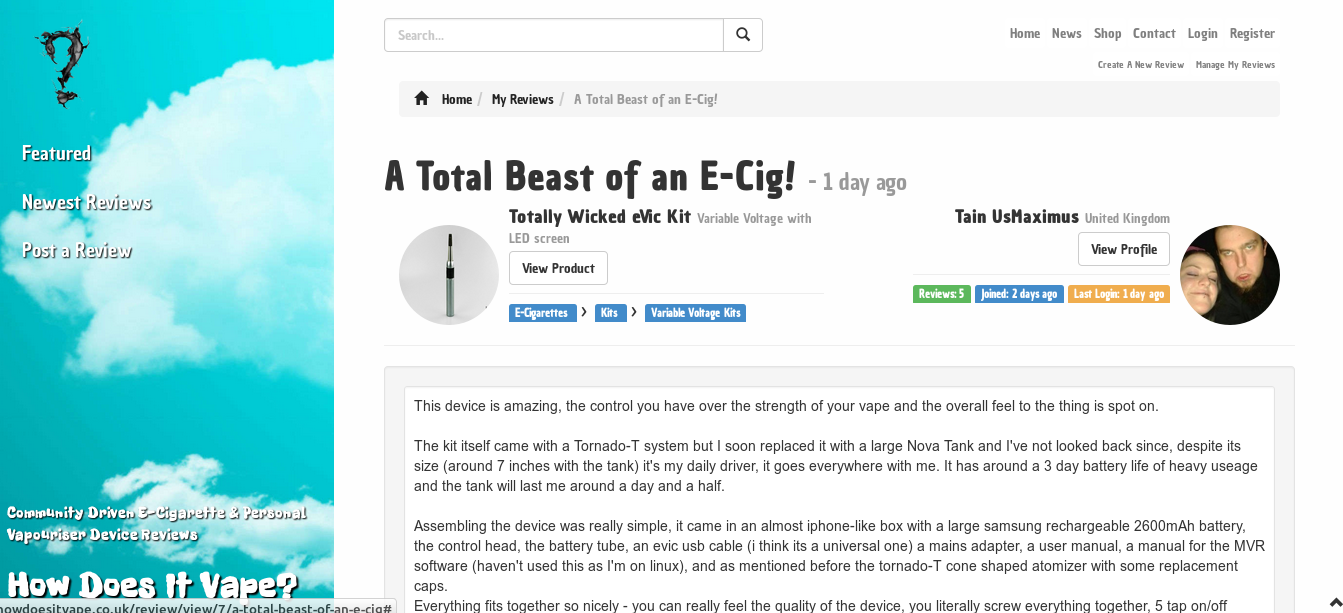 ---
Howdoesitvape.co.uk is a community review website for e-cigarettes - another personal project, built using bootstrap 2 in the back-end and bootstrap 3 in the front end, it includes social login, user profiles, device management, reviews, and a full online catalogue with links to other shops.
---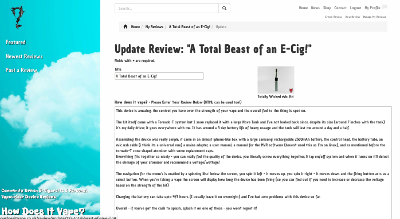 I created this site as a personal project and run it from week to week including the official facebook page. It allows users to register, login with facebook, and add their own products to the catalogue, then people can review that product and receive feedback from the rest of the community. It uses a bootstrap2 back-end with bootstrap-3 WYSIWYG editors, a large effort has been put into SEO for this website, hopefully it pays off.
---
The screenshot shows a users' ability to create their own products.